The promising trend in power engineering development is application of energy-saving technologies on the basis of gas turbine power plants, which permit essentially increasing the efficiency of organic fuel usage in the process of combined production of thermal and electric energy.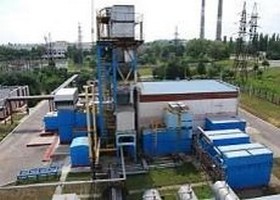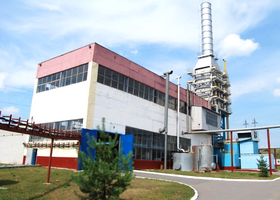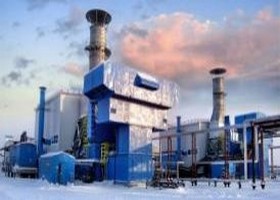 Having many years experience in design and manufacture of turbo compressor gas turbine driven compressor units the JSC «Sumy NPO» has mastered production of gas turbine power plants:
Gas turbine driven cogeneration plant (GTDCP-16) provides the production of 16 MW power and 21.5 Gcal/h thermal energy.

Combined-cycle power generation plant (CCPGP-20) comprises the gas turbine power unit (GTU) with 16 MW power and steam turbine power plant with 6 MW rated power.
Application of cogeneration plants data allows to solve the following tasks:
utilization of casing-head gas;

the cost reducing of electricity consumed for own needs;

generation of emergency stand-by power;

heating of residential-grade buildings and housing settlements.
The advantages of block-container arrangement for gas turbine zone and technical decisions, traditional for heat-and-power engineering, specified the location of the electric generator and other power generating equipment in solid building are applied in the plants design. The plant can be made completely in block-container design of full factory readiness, which considerably shorten construction and assembling work period.
The main advantages of the power plants are the following:
the possibility of mounting in solid buildings (renovation for exiting ones) and at open platforms (block-modular design);

mobility, the possibility for mounting in direct closeness to consumer or gas source;

block-modular design permits to mount and to repair equipment at limited area;

the possibility for quick switching off and starting-up of power plant within 15-45 minutes;

automatic control system and wide diagnosing for technical conditions;

minimum number of maintenance personnel.
Main characteristics
     Characteristic, measuring unit

Value of characteristic

  CCPGP – 20

GTDCP – 16

     Gas-turbogenerator plant (GTP)

     Generator type

          Т 20-2-У3

          – active electric power on terminals of generator in rated conditions, MW

                 16

          – rated voltage on terminals of generator, V

         6300 (10500)

          – rated current frequency, Hz

                  50

          – nominal power factor, cos

                  0.8

     Steam waste heat boiler

 

          –

          – outlet steam temperature, °C, no more than

         380

          –

          – outlet steam pressure, MPa

          2.0

–

     Heat recovery unit

–

 

          – water discharge, m3/h

–

480

     Steam turbine unit ( STU)

     Steam turbine (ST)

 

–

          – steam turbine power , MW

    4.0-6.0

–

          – steam flow rate, t/h

       32.6

–

          – ST inlet steam pressure, MPa

       1.75

–

     Generator type

    T-6-2У3

–

          – power electrical active on generator connecting terminals at nominal mode, MWт

6.0

–

          – voltage nominal on generator connecting terminals, V

6300 ( 10500)

–

          – current rate nominal, Hz

50

–

          – power factor nominal, cos

0.8

–