JSC «SMNPO – Engineering» manufactures a wide range of pumping equipment. Its liquid-packed ring vacuum pumps, compressors, and rotary pumps are designed for different industries. They are made of carbon and stainless steels and titanium alloys. The pumps are highly reliable and easy to operate.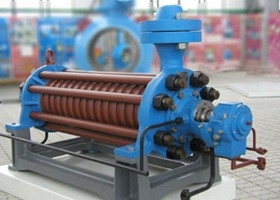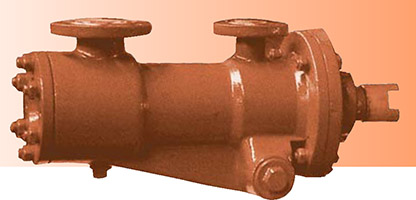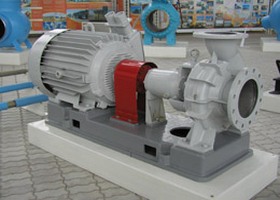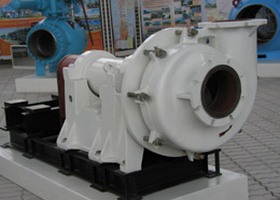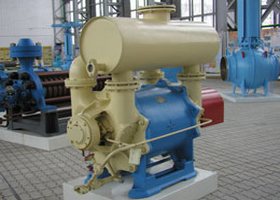 The CNS-180-2 centrifugal high pressure multistage pump units with flow rate of 180m³/h and head from 1050m to 2100m are designed to intensify oil extraction in oil industry. The pumps are effectively protected and can be used for pumping of industrial, sewage and stratal waters with a high content of abrasive admixtures, including those containing hydrogen sulphide. All CNS-type pumps are manufactured in two versions: with outboard bearings and with built-in  bearings, operating on transferred media.
For effective development of oil deposits the company has developed the multistage pump 2VV 500-30, which provides for simultaneous pumping of petroleum, natural gas, and liquid through the same pipeline system. For pumping petroleum products (lube, black oil, diesel fuel, crude oil) the company offers three-screw pumps 3V8/100 and 3V16/25 with the output capacity between 12m³/h and 22m³/h.
For the chemical, oil, and gas industries the company manufactures a wide assortment of centrifugal pumps with the output capacity from 2m³/h to 500m³/h. Made of corrosion-resistant and titanium alloys, they are operable in highly corrosive and aggressive media. For the metallurgical and cement enterprises the company manufactures CPN-type 225m³/h – 800m³/h sludge pumps. NCS-modification pumps are designed for water draining of mines in mining industry. These pumps have a capacity from 80 to 500 m3 / h and a head up to 1000 m, their range covers 21 standard sizes. They meet modern requirements and have gained high reputation for their long service life and high reliability.
A number of process pumps (NKU160-50, KO38 / 38, CNS 40-240-5, KhPV80-50-250K) have been developed for completing gas turbine power generation plants.
NM 1650-80 pumping unit  was developed for pumping oil through main pipelines with high pressure . 
Details are specified in the Technical Catalog "Industrial  Pumps".