These pumps are designed for pumping of chemically non-aggressive and neutral slightly contaminated fluids.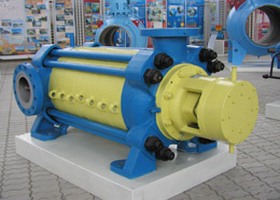 Application: water-drainage installation for coal mines, oil industry and oil refining, supply of feed water, etc.
The pumps are horizontal multistage, with impellers disposed on one side and balancing ring to take up axial load.
Centrifugal multistage mine pumps are manufactured of the following modifications:
CNS 40-…, 80-…, 200-…

NSSh 410

NSSh 500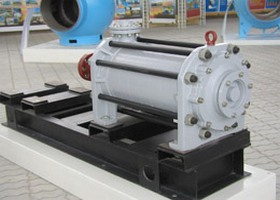 Technical data is specified in the Catalog.
When ordering the equipment which is been interested in, please fill in the  Questionnaire.
The Company improves the pumping equipment and equips pumping units with the motors of different manufactures. Thereby when ordering, please specify overall and mounting dimensions and required parameters according to the recommended form of a Questionnaire.
Details are specified in the Technical Catalog "Industrial  Pumps".