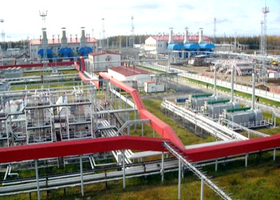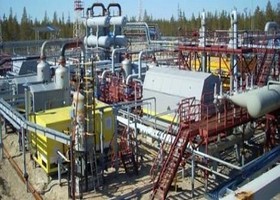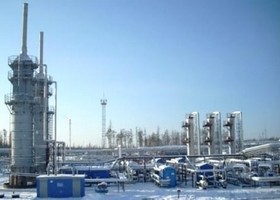 Gas treatment units (UPG) are designed for extracting of a wide fraction of light hydrocarbon from associated oil gas.
In general the following operations are performed at GTP:
treatment of natural gas, including purification and drying as per moisture;

gas stripping, i.e. extraction of raw natural gasoline;

reception, storage, and shipment of liquid products by rail, motor transport or by pipelines.
Depending on volume of oil gas to be refined, integral components contents, specified depth of integral components extraction and other factors, different stripping methods can be applied, causing different scope of process equipment.
On Customer's demand UPG can be additionally equipped with units of unstable gasoline division into casing-head gasoline and individual pure hydrocarbons (propane, isobutane, etc.)
The plant delivery scope includes the following items:
compressor, column, pumping equipment, heat exchangers, pressure vessels;

boards with electric equipment;

automatic control systems.
Multistage layout of process units on the stack, assembled steel sections of which are incorporated in the delivery scope, is used for equipment compact arrangement.
Modular design and maximum factory readiness permit to carry out equipment installation undertime.
Every block is the assembly of open or close type, convinient for rail transport. It includes processing and auxiliary equipment, piping and communications, mounted on rigid load-bearing frame.
The plants are designed for operation in climatic zones with temperature from –60°C up to 45°C.
 Specification by the example of UPG-50 and UPG-500
Parameter

UPG–50

UPG–500

  Applied procedure


Heavy hydrocarbons oil absorption

Low temperature separation

  Gas capacity, mln.m3/year

50

500

   Commodity output


natural gas as to OST 51.40-98 liquefied propane-butane stabilized casing-head gasoline

   Site area, hectare


0.6

1.6
The Company can develop and manufacture gas treatment plants with different gas capacity.